Casinos
Atlantic City Hotels
AC Area Hotels
Everything Else AC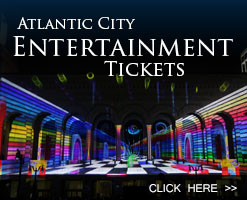 Atlantic City's Pet Friendly Hotels
If you are a dog lover like me, now you don't have to worry about leaving your baby at home while you take a trip to Atlantic City. AC is now pet friendly. Revel Casino Hotel, as it is now named, is offering Ruff It At Revel. This is a special hotel package that includes accommodations in a dog friendly room with easy access to their 12th floor parking garage "Bark Ave" walking area, a hypo-allergenic dog bed, food and water bowls, matt and gourmet doggie treats. The package is for dogs under 30 pounds with a maximum of 2 dogs per room. Price is $50 over the regular room price.
Showboat Casino Hotel has been pet friendly for some time now. They offer deluxe rooms with tiled entrances, dog treats, food and water bowls, a matt and duffel bag filled with waste bags. This package is for dogs under 50 pounds. There is an outdoor walking area. Dogs must be crated while you are out of the room and during housekeeping visits. Thee is a $100 deposit returned at the end of the stay as long as Fido behaves himself.
The Sheraton Atlantic City Convention Center Hotel also allows dogs under 80 pounds in rooms, but pets cannot be left alone in the room, so if you want to gamble or explore the city, you have to find someplace for your pet to go. There is no extra charge for pets in the room.
The Atlantic City Pet Hotel is a great alternative for visitors and locals alike who want quality pet care services for their furry loved one. This 24 accessible kennel offers standard drop-off from 9am-6pm daily but pets can be dropped out 24 hrs at an extra charge. Pets have large clean cages, indoor and outdoor playtime, 4 walks per day, bottled water and grooming is available at an extra charge. The pets sleeping area is disinfected twice a day. Rates start at $2 per day for small dogs up to $35 for large dogs. If your pet is really spoiled, reserve a high roller room which includes a color TV and DVD player. The hotel is installing video cameras so you will soon be able to log-in and see what Fido is up to, which will add to your peace of mind. You can reach them at 609-348-8660 or at www.atlanticcitypethotelandgrooming.com
Leave Your Comments Here:
User Comments