Casinos
Atlantic City Hotels
AC Area Hotels
Everything Else AC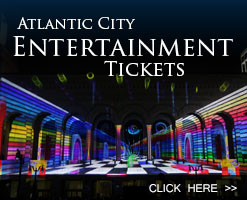 Donna Elias Gallery at Gardner's Basin
Donna Elias, local artist famous for her lighthouse paintings, has opened up a new gallery at Gardner's Basin in Atlantic City. The shop, Donna Elias' Bayside Gallery and Coastal Gift Shop, is open Sunday –Thursday 10am-6pm and Friday and Saturday 10am-8pm. The shop features original paintings, her famous lighthouse prints as well as coastal gifts for the home.  Gardner's Basin is located at 800 N. New Hampshire Ave., Atlantic City. There is plenty of free parking. While you are there, explore the Basin's other great shops, 2 full service restaurants serving breakfast, lunch and dinner as well as the Atlantic City Aquarium, scenic boat tours, and full and half day fishing trips, as well as an incredible waterfront park to enjoy the scenery and sunsets.
Donna started her career in art in the late 60's doing caricatures on the Atlantic City Boardwalk for Louis Levine. After working many years in retail and honing her craft, in 1988, Donna opened a gallery in Cape May featuring her original artwork. She began painting the Cape May Lighthouse and the paintings sold quickly. Her fans began asking for paintings from other lighthouses, and she traveled around the United States painting the many lighthouses on our coasts. These lighthouse and coastal chart paintings have become her signature pieces. She now has over 250 lighthouse paintings to her credit.
Donna has started some new lines, including her Coastal Series, By the Seaside Series and Surfboats by the Seashore. These and many other paintings and gift items can be seen at her website at www.donnaelias.com. You can shop online or better yet, visit her at her Gallery in Gardner's Basin.
Leave Your Comments Here:
User Comments