Casinos
Atlantic City Hotels
AC Area Hotels
Everything Else AC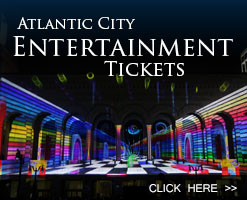 Entertainment the Weekend of Sept. 27-29th
It will be a great Fall weekend for entertainment in Atlantic City. Two of the founding members of the Beach Boys will be performing at the Borgata Saturday night the 28th. Mike Love and Bruce Johnston will sing all the bands hit song like "Barbara Ann", "California Girls", and "Kokomo". I have seen different memebers of the band on several occassions and even saw all 5 original members once, and i guarentee it will be a great night of musical memories.
Earth, Wind and Fire, the 1970's band will be performing it's rock, jazz, R & B styling at Borgata on Friday night and Saturday. Songs include "Shining Star", "Fantasy" and "Getaway".
Songstress Liza Minelli will be at Caesars on saturday night with her award winning show and for more wild action,  Top Rank Boxing will be at Bally's on saturday night. 8 bouts will be held including NJ native Tapia vs. Garcia in the Jr. Middleweight Bout.
Leave Your Comments Here:
User Comments